It engages, shares, celebrates, trains and empowers your organization's networks.
A dedicated team and a dedicated technology platform, that's our
Digital
Business
Community
A connection that provides a sense of belonging.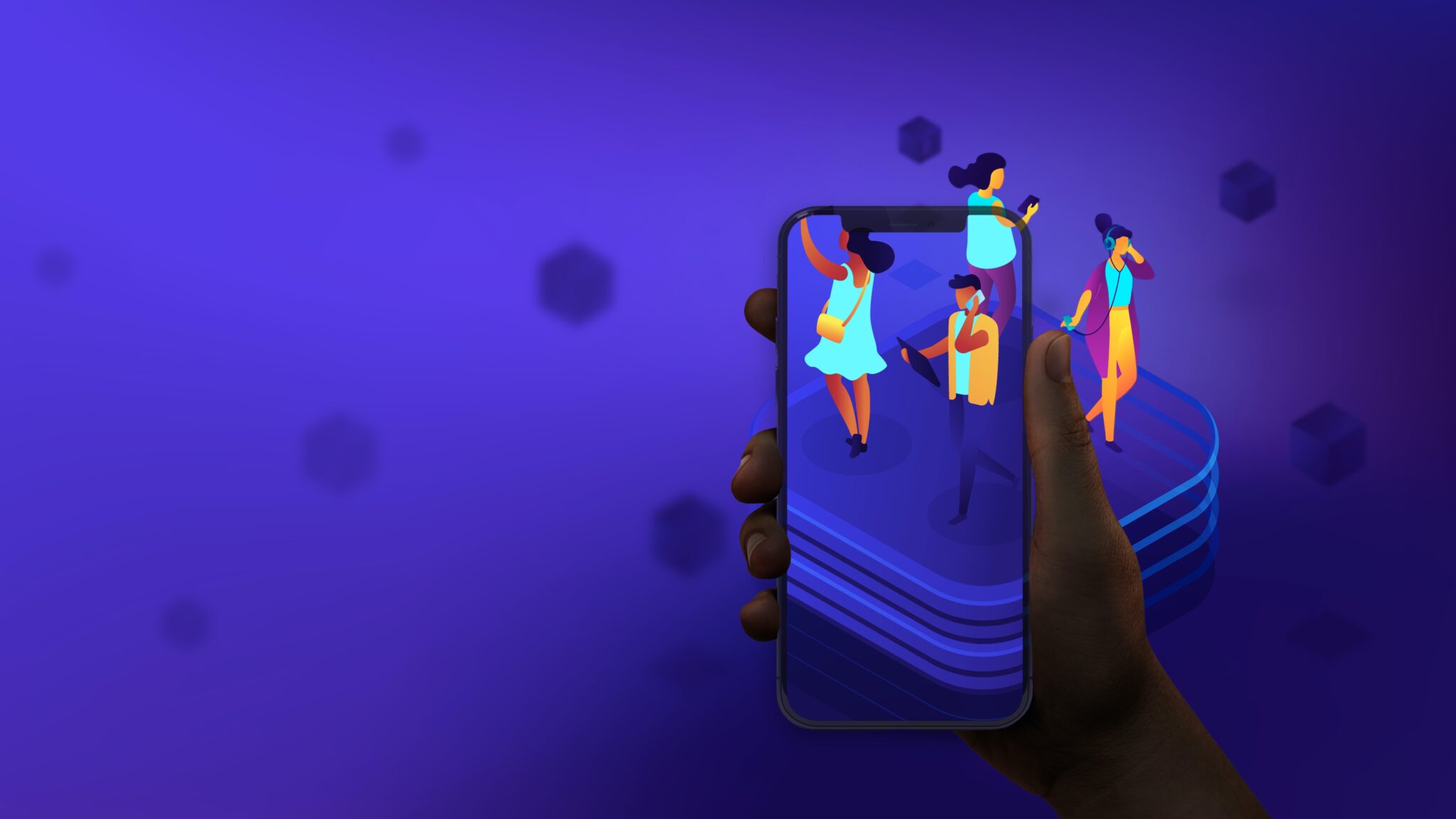 BENEFITS
It creates a bridge between the brand and its people
A Digital Business Community is a service-system that enables an Organization to transform and improve business, by creating a direct connection between its stakeholders.
It activates change through the work of a Community Success Managers Team that nurtures, engages and trains internal or
external networks of people towards a common goal. A Digital Business Community facilitates strategy planning.
It's a tool that helps the decision makers to understand quantitative insights along with qualitative community sentiments on various engagement campaigns.
– Boosts Business Performances
– Improves time to market

– Increases Efficiency
– Enables direct communication




– Spreads best practices
– Creates Engagement

– Enables Upskilling and reskilling
– Boost Change

– Shorten distances
– Enhances sense of belonging

– Enhances brand awareness
– Creates Brand champions
Our solutions
Customizable, Modular, Engaging and Impactful Ecosystem

Each challenge needs a unique solution. With over 20 years of experience of community building and engagement, in Logotel we have crafted our own methodology to arrive to a solution that is just right for the specific needs. Each step of the project is designed through co-creation with our clients, to achieve their business goals while keeping not just the person but the network at the center.
There are many ways to reach the solution. If you have the technology we bring expertise and the Community Success Team. If you have the team, we provide expertise along with our modular technology. It is about finding the best outcome to create a healthy, thriving and impactful ecosystem.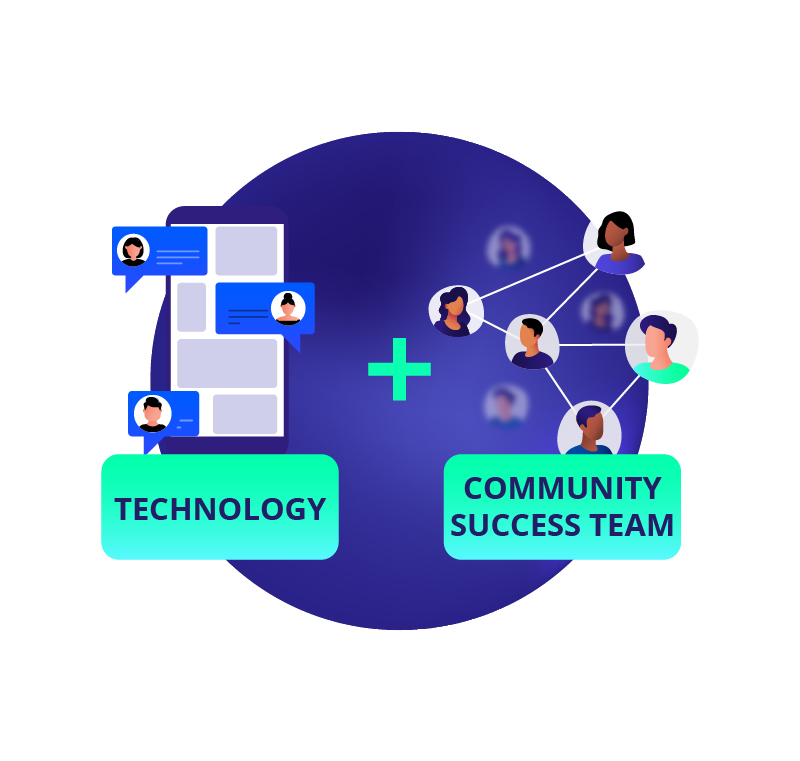 Expertise + Technology + Community Success Team
A successful business community has 3 important elements: a well thought strategy and design, based on the objectives of the organization and need of its people, to engage the network; a technology platform that corresponds to the strategy; and a community managers success team that finds solutions for and from the network, everyday, to help them achieve their goals and generate a sense of belonging. Through tools such as Gamification, KPI and Strategy dashboard, a business community helps the governance people to visualize and elaborate business data on various parameters thanks to a diverse set of strategic tools that are integrated in the back-end, defined and designed as per the client's need.
Here are some of the features that are applied to our ecosystem solution of Digital Business Communities:
Customized platform
Ecosystem integration and extension

Document Management system

Users Management and profiling

Decision Making Tools

KPI Monitoring Dashboards

Data Analysis and visualization

Multi Application

Simplified API Integration

Data Storytelling
Setup
Personalized Members' Profiles

All device friendly

No license constraints

Helpdesk and Live support
Content and engagment system
Multi projects

Content Design

Editorial planning

Tailor-made

Onboarding & Training paths

Discussion Boards

Gamification design

Livestreaming

Video making

Infographics
Resources
Network success Manager

Dedicated Management Team

Content and Engagement designers

Online Training experts

Visual and Web designers

Data Analysts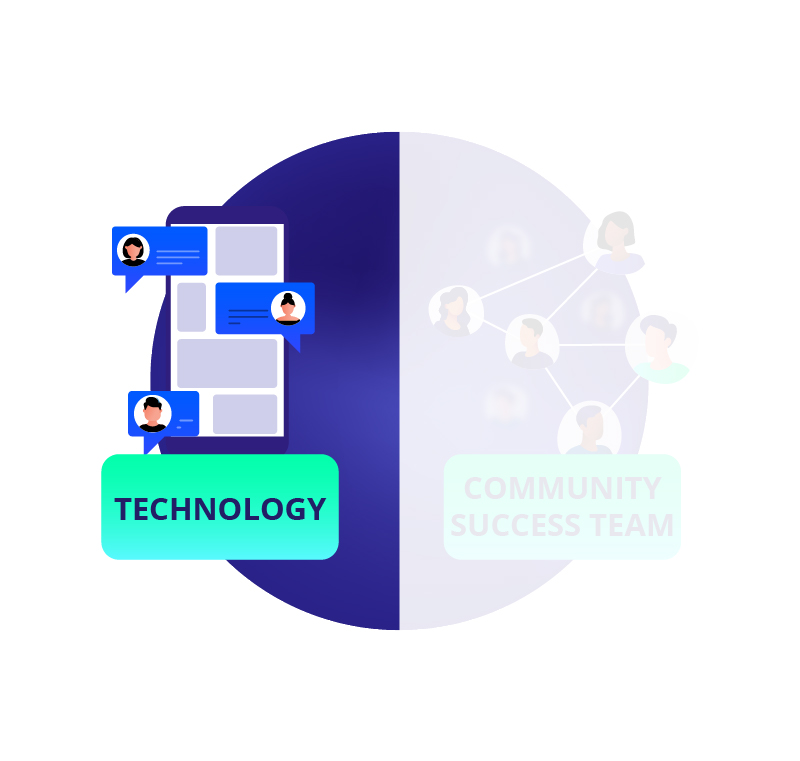 Expertise + Technology
If you already have a dedicated network success team, our customizable platform can help you reap maximum results with the ad-hoc tools of engagement and KPI monitoring, the dashboard becomes a tool for strategic decisions.
The platform is modular and can host members as per the requirement of your project goal. There are no license constraints.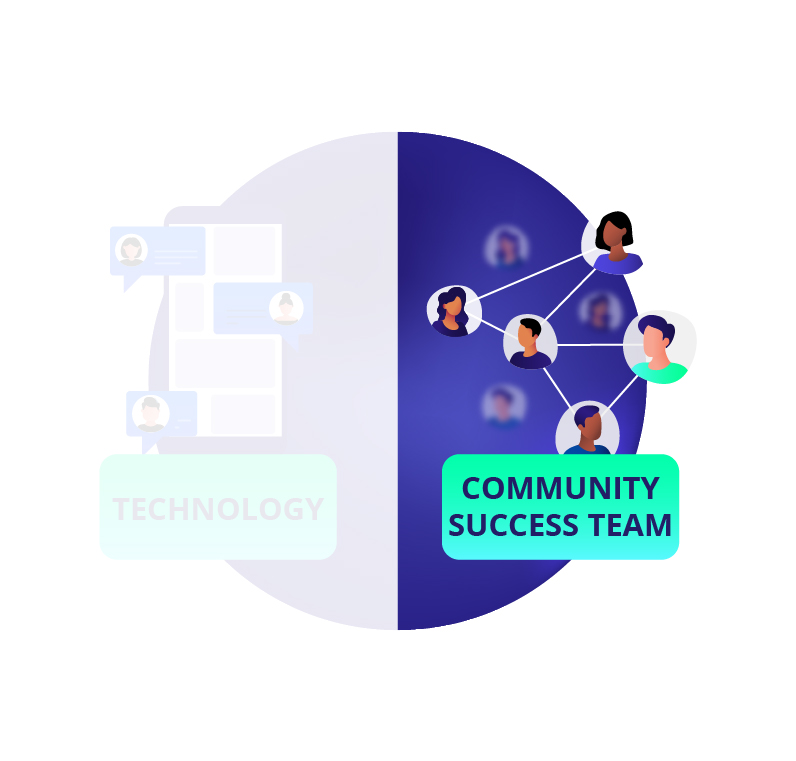 Expertise + Community Success Team
A community's main ingredient are the people within it. The interactions and communication generate a sense of belonging. One needs to dedicate time and effort to make this possible.
If you already have a platform/ a digital solution, we can provide the expertise and a dedicated community success team of experts to drive the initiatives towards positive outcomes.
We would be happy to give you more details based on your needs.
To know more about the 3 options above, book a demo by filling out the form.
Clients
At the core, it's always about the people
Crafting project together with the clients, is a longterm partnerships! Over the years, through many such projects, we have explored, learned and grown together. Through multiple B2B communities, we've been building expertise in the world of mobility, finance, energy, retail and connectivity.
Along with the sectors the topics and the language changes and so does the content. But at the core, it's about the people, the connections, the conversations, upskilling, change and the sense of belonging.
We are proud to showcase success stories we have built recently. We did it together with our customers and their networks, on our Digital Business Communities, where our teams of success managers worked with passion to trigger growth and change.
What is a Digital Business Community (DBC)?
A Digital Business Community is an online platform that can connect members of your brand/organization towards a common goal. With the purpose to inform, train and engage your people and employees. It's a service system that enables the business to transform and rapidly implement change.
Is a DBC similar to an internal (organization) social media?
Not really! It is a strategic tool/channel that helps to achieve business/HR goals. A Digital Business Community is multifaceted. It can be utilized as a training platform for the employees or as a channel for a marketing and sales department to keep the network updated. It helps to gather territorial insights, sentiments of the people and expand the vision of the management to keep every stakeholder in line with the brand's goal.
What kind of network can I engage through a DBC?
Over the past 20 years we have had Digital Business Communities that connecte Employees to HR and Training Departments, Trade Networks to Marketing Department and Sales Teams to the Business. The tool is multifaceted and is modeled as per the objective of the project.
Do you work only in Europe?
Our offices are situated in Europe, but that doesn't limit us in supporting our clients beyond borders.
What kind of Business KPIs can I achieve with a DBC?
A Digital Business Community is a direct channel between the ground staff and the management. Thanks to this two-way communication flow, the work pathways/strategies can be adjusted fluidly to be effective for the fast-changing context. This methodology facilitates in achieving the KPIs.
How many members can a DBC host?
As many as the need of the business! Our community platform has no limitation on the number of members. During the kickoff of the project, along with your team, we define the needs, set goals and design the project roadmap, based on the requirements of your business (internal or external).
Does the cost change based on the number of participants on the community?
The scalability of a Digital Business Community depends on the requirements of the project. As per the objective of the business, along with your team, we will define the strategy and draw a requisite list. The cost is not connected to the number of participants but on efforts needed to reach a set goal.
How much time is needed to construct a thriving community?
Understanding and gathering needs, defining strategy and implementing the technology is usually work of 6 to 8 weeks. From then on, starts the work of inviting the participants, engaging them on activities and encouraging their active participation. The timing varies as per the project and the set KPIs.
What is the Role of a Community Manager?
A team of Community Success Managers is a bridge between the organization and the participants. The team takes care of the participants of a community by creating engagement and generating sense of belonging, while helping the management to have a pulse on the sentiments. It engages and motivates the users in reaching a common goal. The team creates content daily, to inform, trains and facilitates business towards change, while helping to increase brand awareness and performances.
What should be the size of a community manager team?
The size of the team depends on the level of engagement that needs to be created within the community members. It depends on the goals that are set and the roadmap that is defined.
Can we manage the community with our internal team?
In the initial stages of the project, along with you we will define the strategy, project roadmap and a macro editorial plan that leads to achieving the set objective. The daily content creation and engagement are one of the main tasks of the community Success Manager's team. We will provide training and accompany the team towards the set goals.
What type of technology platform do I need to host a DBC?
There a no limits or constraints. Our developers work with the most up-to-date technologies. There are many ways to reach the solution. If you have the technology, we can support with expertise and team. If you have a team, we can provide expertise and technology.
Can you create a community with our brand's available technology?
Absolutely! If you already have a platform or a digital solution (such as Office 365) that you would like to use, we can provide with the expertise and the dedicated Community Success Team to achieve the set goals.
How secure will be the data?
We take data privacy very seriously. With our servers situated in Ireland, we adhere to all the European regulations such as GDPR to keep the data secure and updated.
Do I need to buy a license per member?
If the Digital Business Community is developed on our technology platform, there is no limitation on the number of users that can join. If it is created on your preexistant technology platform the regulations may vary.
Close
Book a demo
Please fill in this form and we will get connect with you at the soonest
About US
We accompany the transformation of organizations and people, from strategy to implementation; and beyond!
We are an independent design company. With a team of over 200 professionals in Milan, Paris and Madrid, we accompany the transformation of companies and organizations in a collaborative way. At Logotel, we design and create services and experiences internationally, from strategy to delivery. We then follow them through their life and development. We combine different disciplines and skills. Our approach is 'People Focused & Impact Driven'.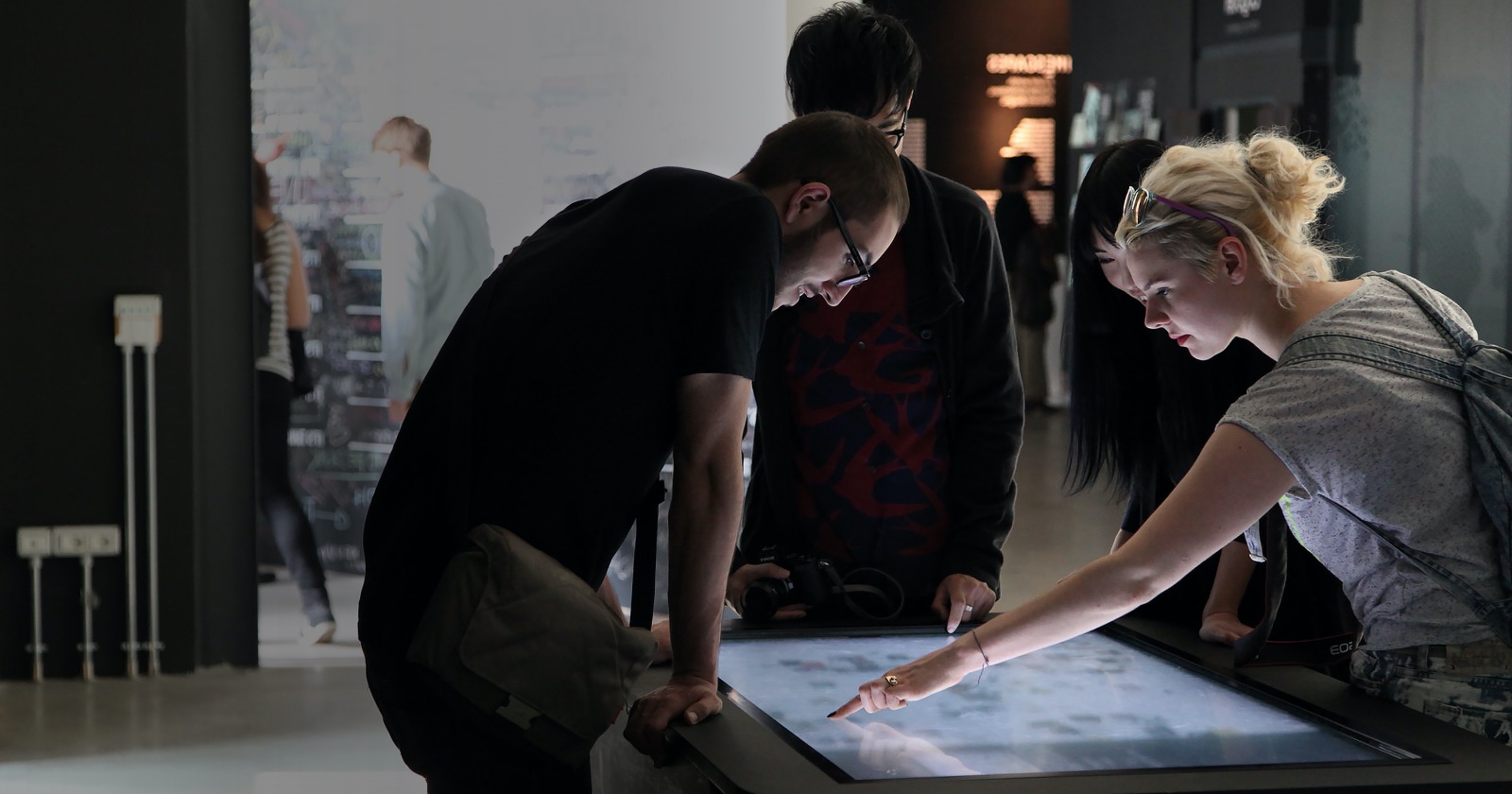 WE ARE AN INDEPENDENT COMPANY WITH END TO END SOLUTION
---
We design
A complete and sustainable experience while working alongside you. A solution that is tailored to your needs and resources.
WE GUARANTEE EFFICIENCY ENABLING TECHNOLOGY
---
We enable
No more technological or license constraints. We offer full integration with your tech systems or full supply of a new one.
WE ARE SPECIALIZED IN BUSINESS COMMUNITY MANAGEMENT
---
We manage
A dedicated team that is specialized in building b2b networks from various sectors.